Table Of Content:
Ten things you should know before you install a skylight.
Don't cut corners when it comes to quality.
Other key features include energy efficiency, water tightness, sound reduction, and load and wind resistance. Shade, UV coatings, and ventilation are all things to consider. To protect the environment, several manufacturers also offer high-quality products built from sustainable materials. Installing a skylight is a big job, and you want to make sure you'll be happy with your choice in the long run.
When deciding on a location, be cautious.
The location of skylights is primarily controlled by the position of your home's rafters. Before you begin cutting out pieces of your roof, make sure you have a space plan or diagram accessible.
Bad weather has the potential to derail your plans.
If moisture gets in the middle of the installation process due to rain or bad weather, the project will be severely hampered, if not impossible, to complete.
Falling Possibilities are a Real Risk
Make sure your ladder is the suitable type and height for you and that you're wearing traction-enhancing footwear. Depending on the slope of your roof, you may want to consider using roof jacks to support a 2″ x 12″ board to stand on while you work; fasten the roof jacks with nails, making that the nails are driven into the roof joists rather than through the sheathing.
Before purchasing flashing, determine the slope.
There are many flashing kits available specific to a certain pitch, so be sure you have all of the necessary information before making a decision.
Begin on the inside.
Drive four nails or screws in the corners of the box outline you've marked for the skylight after you've removed the inner sheathing. This will make finding the skylight opening from the roof much easier.
Before you begin cutting, remove the shingles.
Remove the entire sheet of shingles from your roof until you can see your specified opening.
The Flashing Is Waterproof
Waterproof flashing is an effective technique to divert water and ice flow away from your aperture, and it attaches to the flashing that comes with the package.
Take the time to add additional drywall and insulation to your home.
Prepare to use drywall and insulation to reduce condensation and ensure that the light you allow in does not expose less-than-ideal ceiling areas.
Consider a Skylight with Self-Ventilation.
Many kinds of skylights offer a feature that allows you to vent as well as brighten your room.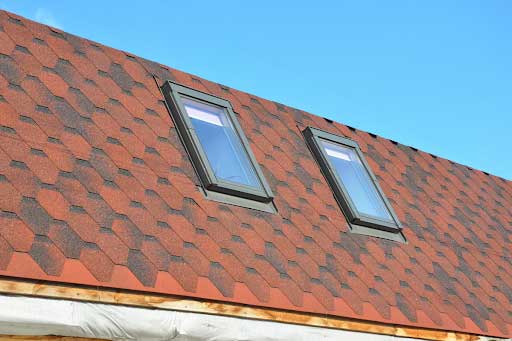 Why You Should Install a Skylight, There Are 8 Reasons Why You Should Install a Skylight 
Here are eight compelling reasons to install a skylight on your roof.
Use of natural light
Let's take a look at the first benefit: natural light.
A natural light source can help a room feel alive. It's a foolproof way to boost the quantity of light in your home. Natural light is also long-lasting.
In some rooms with regular windows, uneven illumination patterns are typical. Skylights overcome this problem by allowing light to enter a specified section of a space, filling it with natural light that windows cannot reach.
The Advantages of Ventilation
Skylights, while located on the roof, can assist in the removal of hot air.
Consider installing a vented skylight that can be regulated manually or remotely. These allow for the circulation of fresh air in your home. This function can also be used to let moisture escape from bathrooms or in a Cape Cod-style home when regular window installation options are severely limited.
Energy Conservation
Natural light reduces the demand for artificial lighting.
The addition of a roof skylight has replaced lighting elements, and electricity savings are greater when there are fewer lights.
Skylights That Are Custom-Made To Your Specifications
Skylights are available in a variety of sizes and shapes.
A skylight can make a space appear larger than it is, especially in larger rooms. It brings the outside inside while accentuating the home's architectural characteristics.
Boost the resale value
A roof skylight can boost the value of your home when it comes time to sell it.
Skylights, like other cosmetic modifications, use natural light to create a pleasing ambiance. Because of all of the reasons we've discussed, introducing this to various rooms throughout your home will boost the resale value.
Potential home purchasers are also interested in the new energy-efficient models. If you're thinking about selling your home, this benefit alone can make a skylight a sensible investment.
Solar Heating
In the winter, skylights can provide a source of solar heat.
Sunlight can be a terrific way to heat your home instead of using a furnace. Because a skylight can bring additional heat to a room and your home, you can usually set your thermostats at a lower setting.
Health Advantages
Natural light might help improve your mood, which is a significant health benefit in a gloomy environment.
Skylights also make people feel more connected to nature. When vented models are opened, you'll notice a difference in air quality and circulation, and vitamin B and D levels rise in response to increased light.
Protect your privacy
Any home would benefit from the inclusion of windows. On the other hand, Windows can sometimes violate your sense of privacy, and the exception is skylights.
Even in the most private areas of your home, you may enjoy natural light while maintaining your privacy. Don't let privacy worries get in the way of your need for natural light and functionality.