Table of Contents:
Metal roofs provide various benefits, including a longer life cycle than roofing materials like asphalt and cedar. Metal roofs can survive the elements, including hail, severe rain and snow, and strong winds. Metal roofs have also been recognized for safeguarding dwellings during forest and brush fires. In fact, in many regions, insurance companies give homeowners up to a 30 percent decrease in their homeowner's insurance when they install a metal roof.
Available in three distinct styles: standing-seam roofing, panel roofing, tile, cedar, or slate look-alikes. Standing-seam metal roofs include enormous ribs connected by crimping or soldering. Panel roofing panels are similar to standing-seam roofing; however, they need screwing down. Metal roofing installations, except for screw-down panels, need particular training.
What Are the Benefits of Metal Roofing for Homeowners?
Metal roofs provide several benefits, including a longer life span than other roofing materials such as asphalt and cedar. Metal roofs are resistant to hail, severe rain and snow, and strong winds. Additionally, metal roofs have been attributed to defending dwellings from forest and brush fires. Indeed, homeowners may save up to 30% on their homeowner's insurance when installing a metal roof in many regions.
At first, metal roofs might cost up to three to four times as much as asphalt or cedar roofs. However, homeowners should remember that the typical asphalt cedar roof would need to be replaced every 15 to 20 years. Still, metal roofs may last up to 60 years, making metal the ideal roofing material.
Other distinctions between conventional and metal roofing materials include their warranties. The typical premium asphalt roof has a 12 to 20 years warranty, but metal roofs have a warranty of up to 50 years, which is more than four times as long as conventional roofing materials.
Another advantage of metal roofs is their superior insulation, which helps you save money on your air conditioning and heating expenditures. Despite these fantastic advantages, many homeowners are afraid to put a metal roof on their houses due to their associations' covenants and regulations.
Metal roofs are available in several shapes, colours, and finishes, with many resembling other roofing materials such as cedar shake, slate, asphalt shingles, and clay tiles, ensuring that even the most authoritarian homeowners associations will find something to their liking.
Savings on Energy with Cool Metal Roofing
As energy costs continue to climb, many homeowners are choosing more energy-efficient construction materials, whether constructing new houses or renovating existing ones.
Metal roofs are energy-efficient construction materials that may save homeowners up to 40% on their yearly energy expenditures, depending on the geographical location. Metal roofs are available in various colours, textures, and profiles and may be used on steep or low-slope roofs.
Reflective metal roofing has been shown to save an average of 40% on summer cooling costs by lowering attack air temperatures by up to 12 degrees Fahrenheit. Additionally to reducing energy costs, most metal roofs are made of recyclable material. As a result, metal roofs reduce energy and benefit the environment. Thus, metal roofing materials are a low-maintenance, long-lasting, and attractive alternative energy-efficient construction material.
Metal Roofing is a Reliable Investment
Metal roofs combine strength and beauty. Metal roofs are very sturdy and long-lasting. However, many people are unaware that several types, colours, and textures are available when choosing a metal roof. Besides improving a home's aesthetic, metal roofs have additional advantages such as resistance to hail, fire, earthquakes, and even severe winds.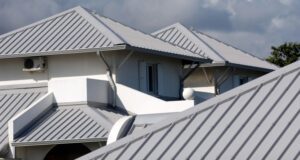 Metal roofs can withstand natural disasters that asphalt roofs can't. Asphalt roofs have to be replaced every 12 to 20 years, but metal roofs can last for 50 or more years. Metal is better than other roofing materials, like wood shingles and concrete, when it comes to protecting your home. Wooden shingles can and do get old. Also, mould and moss-like grow on the shingles in the shade. There are some problems with concrete tile roofs that are caused by freeze/thaw cycles in northern climates, but they seem to be the most durable. Another sign that metal roofs are long-lasting is the warranties that come with them. Many metal roofs come with a 30- to 50-year warranty.
So, if you are building a new home or are planning to re-roof your current home, think about having a metal roof. Contact Remember Me Roofing at 613-854-7663 for your metal roof installation. We will save you money in the years to come.