Table of Contents
When you're constructing or remodelling your house, you may be performing some exterior maintenance or fixing your roof when you come across a quotation for fascias and soffits. You may not understand what they are or why you need them.
Do you truly need them, and how essential are they to your home?
Fascias, the horizontal ends you can see on the outside of your house, complemented by the soffits, which are just beneath the rafters and are still vital, giving you a nice look and many other advantages.
These items protect the outside of your house. They minimize the possibility of animals, such as birds and squirrels, gaining access to your rafters, which may result in expenditure on your part to remove them after they have built their nests and made a home in your roof.
Furthermore, fascias and soffits reduce the danger of rain being blown inside the house. Depending on how the wind blows in your region, it may throw up the rain at an angle, and if these items were not in place, the damp could easily make its way into your roof, causing damp in specific parts of the house over time, something you want to prevent at all costs.
Fascias and soffits are now available in various materials ranging from wood to UPVC; the one you select is based on personal taste and the style of your house. Most homes will seek the most eco-friendly alternative since they do not want to affect the environment negatively. The good news is that we may paint wood to match the outside finish of the house, while UPVC is available in a variety of colours.
Always consider the maintenance aspect of things. When it comes to fascias and soffits, you should do semi-annual maintenance. The good news is that they are extremely simple to maintain, and if you have selected wood, a fresh coat of paint when you paint your house can keep them looking beautiful for years to come.
Check your fascias and soffits for wasp and bee nests. While they help keep animals out, they also serve as a home for wasp and bee colonies. If this occurs, contact a professional as soon as possible to have the issue resolved and the hive removed.
When purchasing fascias and soffits for your house, you must select the highest quality. If you are installing them on your own as a weekend DIY project, be sure to purchase an additional length to ensure you have plenty in case you make a mistake and to leave a little extra length on each cut for the corners.
If you hire an installation professional, talk to them ahead of time to obtain their opinion on the material to use and get a quotation to set your mind at rest.
Look online for your fascias and soffits; you can frequently get them for a little less money and have them delivered to your door, saving you a lot of time and energy. Inquire with your supplier about whom they suggest for installations; occasionally, smaller businesses will carry out the installation for you, ensuring that the work is done correctly and of the highest quality.
How Fascias and Soffits Can Keep Your House Safe
Many homeowners are depressed as a result of leaking roofs. Any repair seems to be just temporary since the building begins to deteriorate again after a few years.
What is the source of the problem?
Your roof is continuously subjected to the effects of the elements. It must be able to resist direct sunshine as well as rain or snow. The building is safe as long as the water is properly drained. On the other hand, any moisture management issue leads to decay and ruin of your property.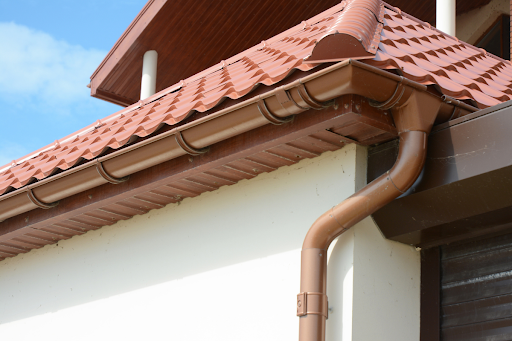 Fascias and soffits play an important function in draining moisture from your roof's structure. While the term may seem strange, you have most likely seen these boxes beneath the roof that encircle the home. They are a component of guttering. For starters, fascias hold the gutters in place. It is essential that the water goes down the drainage pipe rather than splashing on the roof. Second, they gather moisture and assist it in evaporating via the soffits on the structure's bottom. Your roof will stay safe as long as the system functions properly.
What is it that appears to go wrong so frequently?
Water spills over the edges of the roof boards if the gutters get blocked with fallen leaves or the drainage line becomes clogged. They absorb moisture and begin to decay and lose form. The damage spreads through all of your roofing layers at this point. Rainwater begins to seep inside. If you don't halt the procedure, you may lose a lot of money.
Why weren't your roof's planks waterproof?
Wood seems to be the most common roofing material, particularly on older homes. After a few years of enduring nature's wrath, protective layers of paint begin to flake away. Finally, the rainfall soaks into the wood, and the damaging process begins. The fascias are intended to safeguard the structure. The wooden ones, on the other hand, begin to decay as well. To keep your house safe, you must fix the structure.
Homeowners often choose the cheapest and quickest service providers to repair their leaky roofs. However, the damaged portions must be removed before putting the new covering, and any leaks must be sealed. Otherwise, the rot will continue to wreak havoc within the building, even though it seems to be in good condition on the outside. Choose contemporary fascias and soffits made of uPVC to prevent degradation. As long as the structures are correctly installed, this safe material may help your roof endure for years.
Check the gutters and drainage lines at least once a year to prevent damage to the structure. Remove any decaying organic debris from the interior to ensure proper water flow. When you detect a problem with your roof, act quickly; a fast response may be the difference between a simple repair and a costly restoration of the whole roofing system. You don't have to deal with leaks all the time anymore. To safeguard your property, install a safe and attractive drainage mechanism.