Hiring an Exterior Siding Installers Near You: Some Points to Consider
The siding of your home is not only a cosmetic feature that adds to its curb appeal, but it also provides essential protection against the weather. You want to make sure that outdated and damaged siding is replaced as soon as possible by a skilled home siding contractor. Professional siding installers have the knowledge, expertise, and tools required to install different types of siding, such as fibre cement, vinyl, wood, or metal.
When selecting a contractor for your siding cladding, make sure you do your homework. Numerous trustworthy home siding contractors have the knowledge and experience to execute your siding project. Unfortunately, some scammers and imposters lack the necessary credentials, leaving you with subpar work. Follow these recommendations for picking a siding contractor to avoid wasting money on siding contractors who will not do the job correctly.
How to Find and Hire a Siding Contractor
When you've decided that you need new siding, research your options. Siding contributes significantly to the curb appeal of your property and protects it from the weather. Its appearance, makeup, and durability all have a long-term impact on your home. Here are some pointers for locating the best siding installer.
Request Referrals
If you have friends or neighbours who have just had siding built, ask them who they used and if they would suggest them. Inquire about their interactions with the contractor. Did they receive what was promised to them? Was it completed on time and budget? What did they think of the customer service they received? Examine the siding on their house; is it of high quality?
Investigate the Company
Take the time to browse online for reviews from previous customers of your chosen contractor. Investigate the company's ratings on the BBB, Yelp, Angie's List, and HomeAdvisor. Look for testimonials on the company's website.
Obtain Several Bids
It's always a good idea to acquire many bids or estimates on your siding project. The majority of quality siding installation contractors will offer a free quote. Allow them to come to your home and review the needs and specifications before submitting a bid.
Be wary of bids that are much lower or higher than those of others. It's possible they don't understand the business well enough. It could also suggest that they are underbidding to gain your business, to tack on "extras" afterwards.
Examine the references and reviews
Inquire with the contractors about the contact information of previous customers for whom they have completed work. They must be able to supply at least three references. When checking their references, inquire about:
Timeliness—Did they finish the project in the time allotted?

Accuracy—Was the work completed to your liking and specifications?

Costs—Did they stick to the initially quoted budget?

Durability—Did the siding withstand the test of time, or did it develop flaws over time?

Customer Support—Were they quick to respond to any queries or concerns during or after the project?
Request a Photographic Portfolio.
Every experienced home siding contractor who has been in business for a while will have pictures of previous projects. Before and after images can be helpful if you are having any specialty treatment done.
Obtain a Written Estimate.
Don't hire a contractor until you have a documented contract. The contract should include all terms, exclusions, job details, and a fee. It should also include a quality guarantee; do not choose contractors who do not provide this guarantee.
Learn about Permits
Many contractors will seek the permissions required to perform home repairs. Check to see if the contractor will obtain the necessary permits or your responsibility to do so.
Understand the Payment Plan
Reputable siding contractors do not demand the entire cost of materials and installation upfront. Be wary of anyone who does. If a potential contractor requires full payment up ahead, don't hire them.
Siding Contractors' Answers to Frequently Asked Questions
Not every siding installation contractor is a true siding craftsman that takes care in enhancing and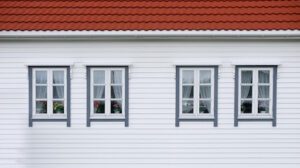 safeguarding a home's characteristics for years to come. There are some basic questions you should ask the siding installation contractors you are considering for your siding project to choose a capable, trustworthy siding firm. They should be able to answer any of your questions and explain the process thoroughly.
Don't be hesitant to ask as many questions as you need to comprehend the assignment's scope fully. Here are some questions you should ask potential siding installers.
How long have you been putting up siding?
Siding installation is not a project in which you can become an expert overnight. Contractors who have been in business for a while will be familiar with the issues during the job. They understand how to manage a project to assure its success. They know what is expected and have the necessary resources and tools to do the task.
Do You Have a Branch Office?
There are numerous home siding contractors across the country. Unfortunately, con artists in this industry will take your money and then fail to deliver the service you anticipate and paid for.
When you have concerns or problems, having an actual office nearby can be advantageous. If you aren't obtaining the outcomes or answers you expect, you can go to their physical site. When a corporation conducts business in the local community, the odds of them ripping you off are substantially lower.
Do You Provide Warranties?
Most siding products come with warranties, but the terms vary. Inquire with the siding installation contractor about product warranties and workmanship guarantees. Reputable contractors will remedy problems caused by improper installation within a particular time frame after the job is completed.
Are You Bonded and Insured?
The contractor that installs your siding must carry appropriate insurance to cover accidents and workers' compensation. Do not hire them if they cannot give proof of this insurance. If you do this and an accident occurs on your property, you will be liable for all medical bills and damages incurred.
What Are Your Complaints/Issues Resolution Policy?
It is highly optimistic to assume that no problems will develop. That's not to say they won't, but you don't want to be caught off guard if they do. Find out who to contact and what the process is for resolving difficulties upfront. A reputable contractor will handle problems swiftly and satisfactorily.
Do You Provide Estimates for Free?
You should not have to pay for a company to come to your house and assess the project. Before signing the contract, that should be part of the sales process. The contractor should meet with you to discuss your objectives and preferences. An accurate estimate necessitates information that can only be obtained by physically inspecting the home.
What is included in your bid?
The final quote for the task should include specifics about the siding project. It should list products and services together with their prices. Additional or optional services or products should be priced individually if they are included.
The estimate should also include a project timeline. When the contractor presents the bid to you, they should take the time to address any questions you may have. You should be wary if they can't explain any component of the bid.
Do you handle all of the necessary permits?
The homeowner's legal responsibility is to investigate and obtain the proper permissions before performing any type of house repairs or modifications. Many contractors, however, incorporate this service as part of the project.
How about cleaning up?
The contractor, not the homeowner, should be responsible for cleaning up debris and waste during and after the siding installation project. They should bring their garbage cans to collect trash. These bins should not be left on your grass or driveway since their weight may cause harm.
The contractor should remove any scraps and trash, as well as your old siding, from the area. To ensure your safety, the contractor should sweep your yard with a rolling magnet to remove nails and metal fragments. Once the siding project is completed, a good contractor will walk over your entire property to ensure that all waste and debris is removed, leaving it in the same condition it was before the project began.
Hire a Siding Installer who specializes in the type of siding you want.
Siding comes in a variety of materials, including wood, metal, fibre cement, and vinyl. Each alternative has a distinct appearance, function, and set of perks that you can explore to find the most excellent fit for your home and budget. The installation process and tools differ depending on the material.
Before you hire a home siding contractor, you need to decide on the sort of siding you want. While some home siding contractors work with all types of siding regularly, many specialize in one or the other or even solely with a single brand. This can assist you in narrowing down your siding installation contractor search to those who have experience installing the explicit material.