Give your home a professional facelift
Full exterior siding services
Along with top-notch roofing, we can work magic with your siding too. Choose among a range of products, from basic vinyl to higher-end materials like real wood, metal, composites and cement. Among those is Hardie board (a blend of sand, cement and cellulose), which we often recommend for its look and durability, as well as its much lower price compared with real wood, for instance.                                                                    
If done on its own, replacing siding comes with a higher price tag than most roofing jobs, but you can save by combining it with other exterior work like eaves, soffits and roofing. It's also why we carefully examine every product and design option with you in advance. Your quote is both detailed and clear, so you know exactly what you're investing in. Do feel free to ask for our advice: it's always free, and honest.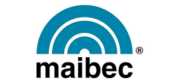 Exterior color covers more than the outside of a house. It covers bigger things, like curb appeal, resale value, mood and self-expression.
Traditional siding is where great looks and low maintenance harmoniously live together. Styles such as clapboard, beaded and Dutchlap bring the quaint to Cape Cods and Colonials.
LEARN MORE ABOUT OUR SIDING PRODUCTS

Whether you're looking to upgrade the look of your house or build your dream home, Remember Me Roofing has you covered with a variety of siding options
to match your needs and expectations.
Our siding products suit virtually every style of home with a range of dramatically good looks, expressive palettes, and wide-ranging styles. Just as importantly, they cover you with the latest siding and color protection technology and the industry-leading warranties to match. We've got your finishing touches.
GET AN ESTIMATE
Royal Celect (Cellular Composite)
Royal Alumipro Cedar Renditions (Aluminum)
Royal Haven (Insulated Vinyl)
Royal Estate (Premium Vinyl)
Royal Residential (Standard Vinyl)
Maibec (Wood)
Maibec Canexel (High-Density Wood Fibre (HDF))
James Hardie (Cement Board)
Ideal Roofing ''Galanta'' (Metal)
Gentek Siding
Kaycan Siding
Get more information on the high quality siding products we install