Table of Contents
Steel roofs are common on barns, but how frequently do you see them on residential property? It's quite probable that you'll see a lot more of them throughout the nation. With wildfires, hurricanes, hail, and other severe weather events causing damage to homes, a growing number of homeowners are reaping the advantages of metal roofing.
Steel roof installations have more than doubled in the past five years and are expected to increase at a rate of 15% each year. There is no other material capable of shielding a house from damaging weather conditions.
Benefits of Metal Roofing
Durability
At least two to three times or 40-60 years is used for a metal roof. In warm climates, metal is highly impervious to the ugly mildew stains that often develop on asphalt shingles. A metal roof, when properly constructed, will not leak or corrode and can resist wind gusts of up to 140 miles per hour.
Protection
Most metal roof systems have passed the UL 2218 Impact Resistance testing at the most severe level, Class IV. Consequently, homeowners in hail-prone areas who select metal roofing may be eligible for insurance premium reductions.
Environmentally Friendly
Metal roofs may be recycled if they are ever removed. The durability of metal eliminates the need for regular roof replacements. Even better, it may be installed over the existing roof, saving money on shingle removal and landfill fees.
Steel is the ideal material to use in "green" structures when the aim is to minimize or eliminate chemicals. Unlike wood shakes or other conventional materials, steel is not susceptible to insects, mildew, or decay. As a result, it does not need the use of pesticides or other harmful chemicals.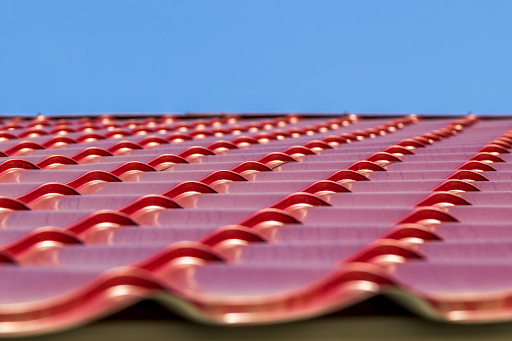 Energy Efficient
Metal roofs have been shown to conserve energy and decrease cooling expenses by up to 40%, depending on the region. The introduction of new reflecting paints with energy-saving characteristics has completely transformed the residential roofing business.
While asphalt and cedar shingles absorb heat, the new cool pigment technology may reflect up to 85 percent of the radiant energy from the sun. Even dark hues may now be considered "cool." An Energy Star roof may remain up to 100 degrees cooler on its surface than conventional roofs, allowing less heat to enter the structure.
Low Maintenance
A metal roof will not deteriorate, fracture, curl, split, rot, or lose impact resistance as it ages. A metal roof requires a yearly inspection, cleaning the roof of collected leaves or other debris, and inspecting rooftop ancillaries like air conditioners to verify that they are properly drained and maintained.
Aesthetics
Some people still associate the old, unsightly metal barn roofs with a negative connotation. However, a slew of new colours, coatings, and profiles have significantly enhanced the appearance during the past decade.
Be Wary of Your Warranty
Finding a warranty that provides full coverage is more difficult than most customers think. No method can be determined if two metals are of different degrees, lying close to one other. Scrupulous manufacturers may claim a guarantee period of 25 years before their deterioration for low-cost metals, which lasts for five years.
Because of this danger, it's critical to locate a manufacturer that includes the coil numbers of its steel suppliers on their warranties, which links the customer with the vendor and the actual metal bought. This ensures that the guarantee is completely fulfilled for the length of its term. You have no protection if your warranty does not include the coil number, regardless of what your guarantee says.
A Long-Term Investment
The cost of a metal roof, which is two to three times that of a shingle roof, is often one of the obstacles to buying one. Buyers who understand that a metal roof is a one-time investment rather than a continuing, life-long cost, on the other hand, recognize the significant value it provides.
Due to deterioration, asphalted roofs are typically replaced every 15 years. On the other side, a metal roof is a permanent roof that is extremely inexpensive.
The Final Solution
The fast rise in the number of metal roofs installed in the Country Is expected to continue as customers get a greater understanding of the durability and both immediate and long-term savings that metal roofs provide.