When a storm comes, your roof starts to leak. It doesn't matter how much you want an Ottawa roof repair expert to go to your house right away. Your contractor will first have to look at the roof, figure out how much it will cost to fix it, and write up all the paperwork you need for your insurance. There are a few things you can do to make your life a little easier during this time.
To-Do While You Wait for a Roof Repair
Check for safety
Your family should be safe, and you should make sure your house is okay. You'll want to make sure that there aren't any broken roof pieces in your place and that your family doesn't have to deal with something like glass in their home, too. Do a quick check to ensure there isn't any damage to your home's electricity. If you need to, you can turn off some electricity and gas.
Cover the leaks
You shouldn't try to fix the roof on your own. You can, however, put down a tarp over the spot where it's leaking. Do this to keep your home safe and stop the leak from getting worse. If you want to make sure that the wood doesn't fall off, put some wood on top of it. Then try to extend the tarp's edge over one side of the roof. The water doesn't build up and weigh down your roof when you do this.
Don't freak out
Some people think about fixing that leak on their own or doing more than just covering it with a piece of paper. Take a deep breath and wait for your roofer to show up. If you don't have a tarp, put a bucket under the hole. The tarp will keep your home safe for now.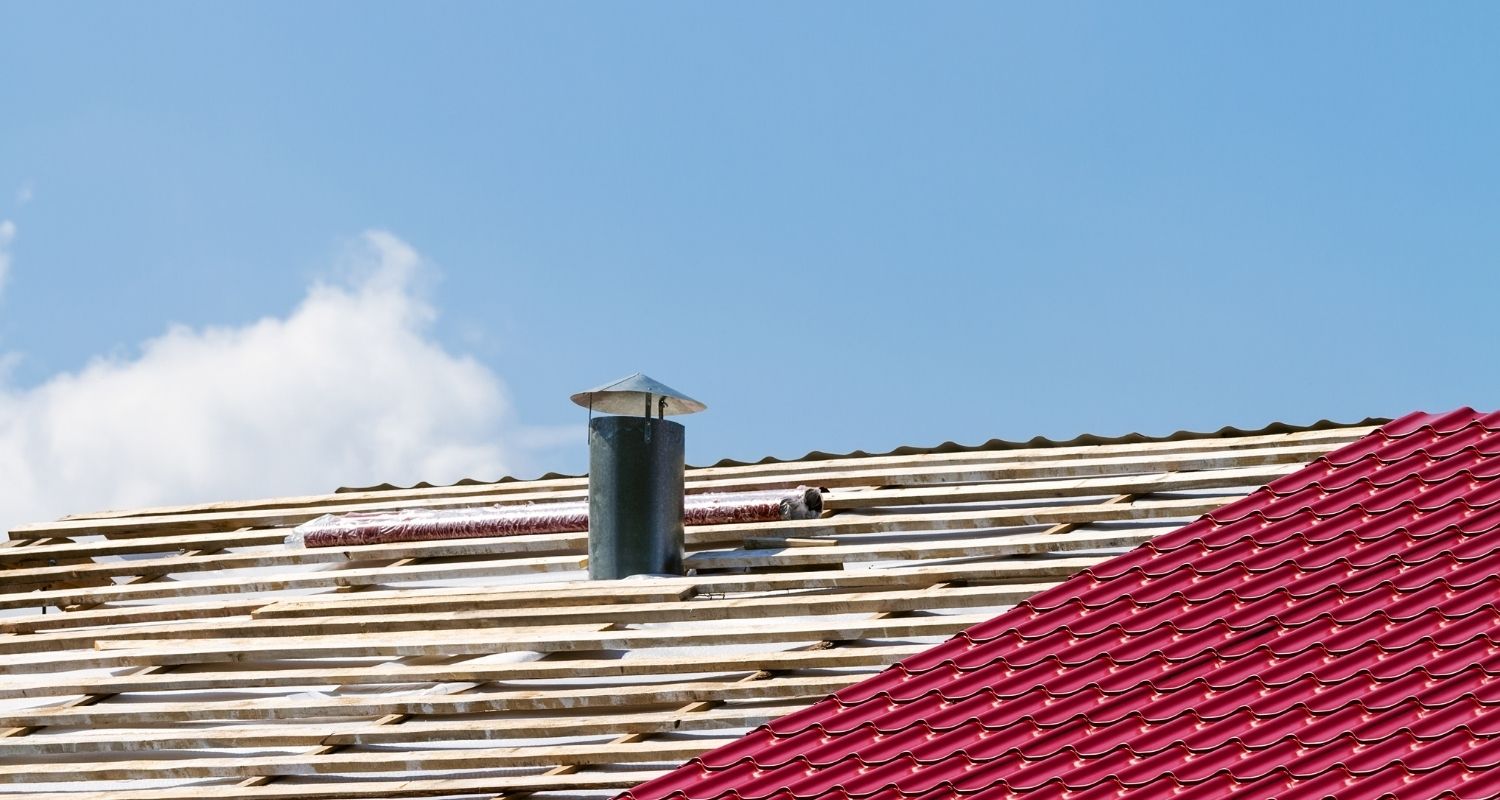 To get insurance, you should call the insurance company
With a tarp and your family safe, you should call your insurance company to report the damage done. They need to ensure that you have all the documents to show your insurance company. People will start the insurance process faster if you tell them about the damage as soon as possible. This is why it takes a while for your roofer to begin fixing your roof.
This is a simple repair
If the leak is really bad and could cause more damage, you might want to think about using something like roofing cement to fill in holes in your roof quickly. Make sure you have the right tools and don't overwork yourself. Leave the roofing to the professionals, but you can do simple things like roofing cement or roofing tape while you wait.
Conclusion
A big storm can make it hard for you to get your roof fixed. If you want it done right, you might have to wait a while. However, you can do things to keep your home and family safe until everything is fixed.